DEXILIP® gel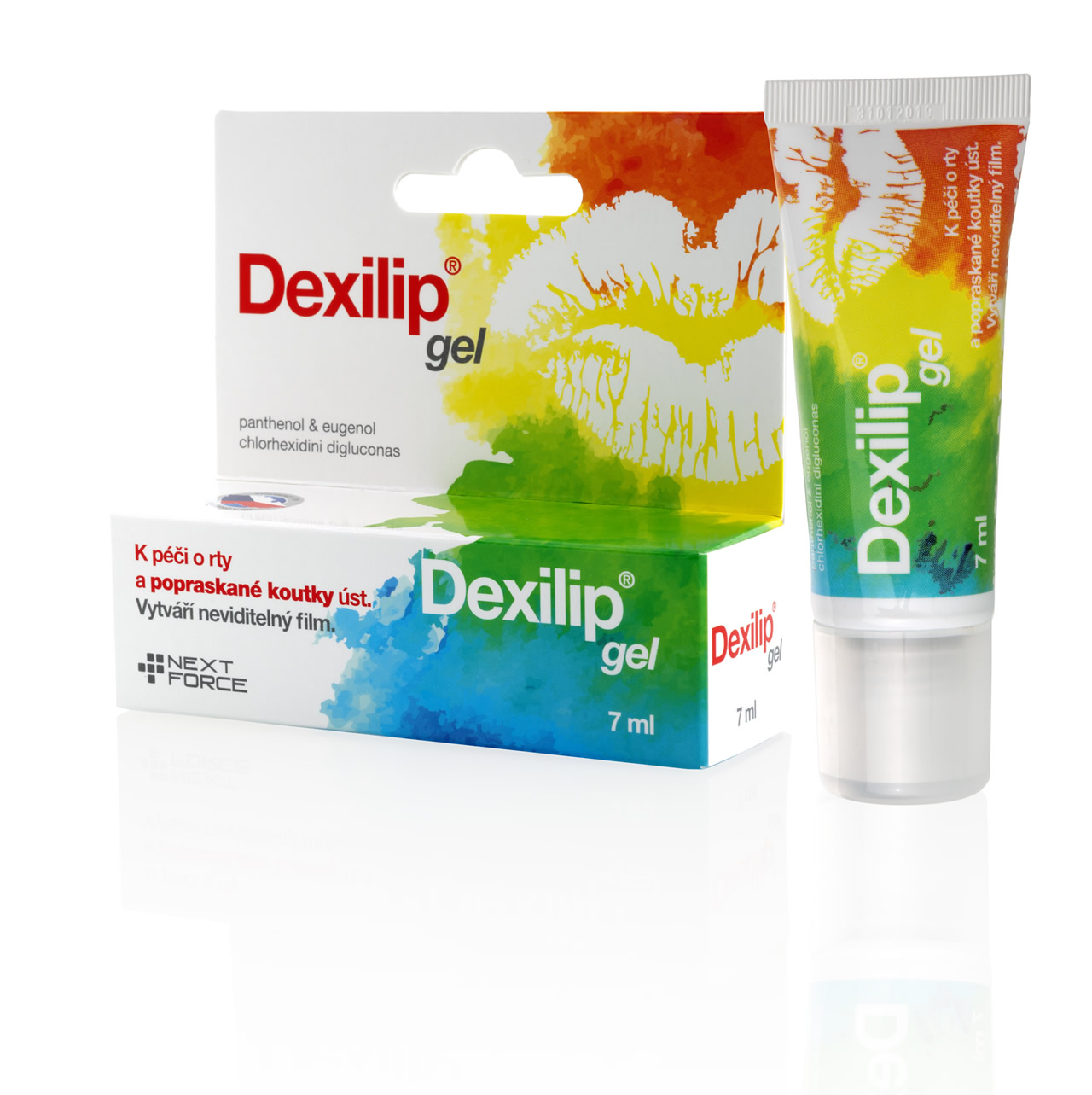 Dexilip® gel is a unique way of treating all angular cheilitis symptoms and extremely dry & cracked lips.
Its action is local and based on complementary, precisely selected ingredients and their proven efficacy, which helps damaged lip-skin heal and regenerate faster.
Forming an invisible film after application, Dexilip® ingredients help relieve local pain, dryness, peeling skin, redness, and even eliminate candida and bacterial infections.
Dexilip® gel does not contain any alcohol, sugar, parabens or perfume.
Dexilip® gel should be administered 3–4 times per day and should not be used with children under 1 year of age.
 The individual ingredients in Dexilip® have been tested in various trials for efficacy and safety, and the product is registered in the EU as a cosmetic under CPNP No: 2795599