Zitenax® hygienic hand gel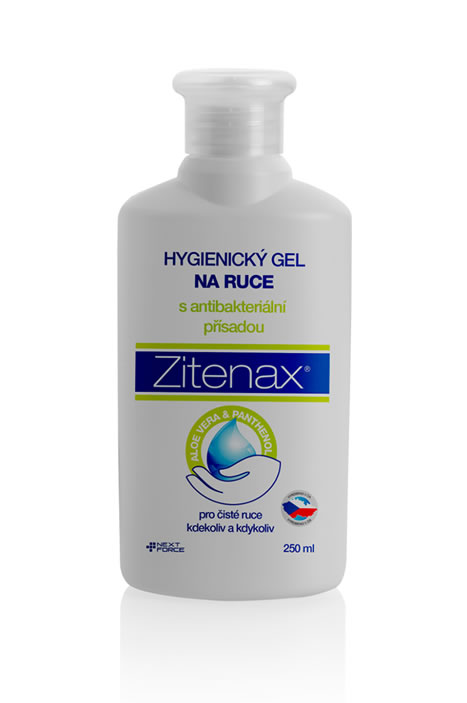 Zitenax® hygienic hand gel is high-quality hand cleanser and disinfectant, developed mostly to enforce protective care in various periods of epidemics and beyond.
Zitenax® gel is reliable, protective cleansing gel with good and fast cleaning efficiency.  Alcohol content guarantees effect on the removal of impurities, including microbial (bacteria, viruses, fungi) from the skin.
Zitenax® gel  is uniquelly equipped with combination of proven healing substances (Panthenol and Aloe Vera), which guarantee good protective and reparative effect.
Almost imediatelly during the application the gel has potential to cleanse the skin from dirt, dust, pollen and kills unwanted microbial flora on the skin.
The application is very comfortable and simple, with versatility to use anywhere, anytime.
ZITENAX® GEL is registered in the EU as a cosmetic product under CPNP No: 3304150