Uxitol25® Softwalk – heel balm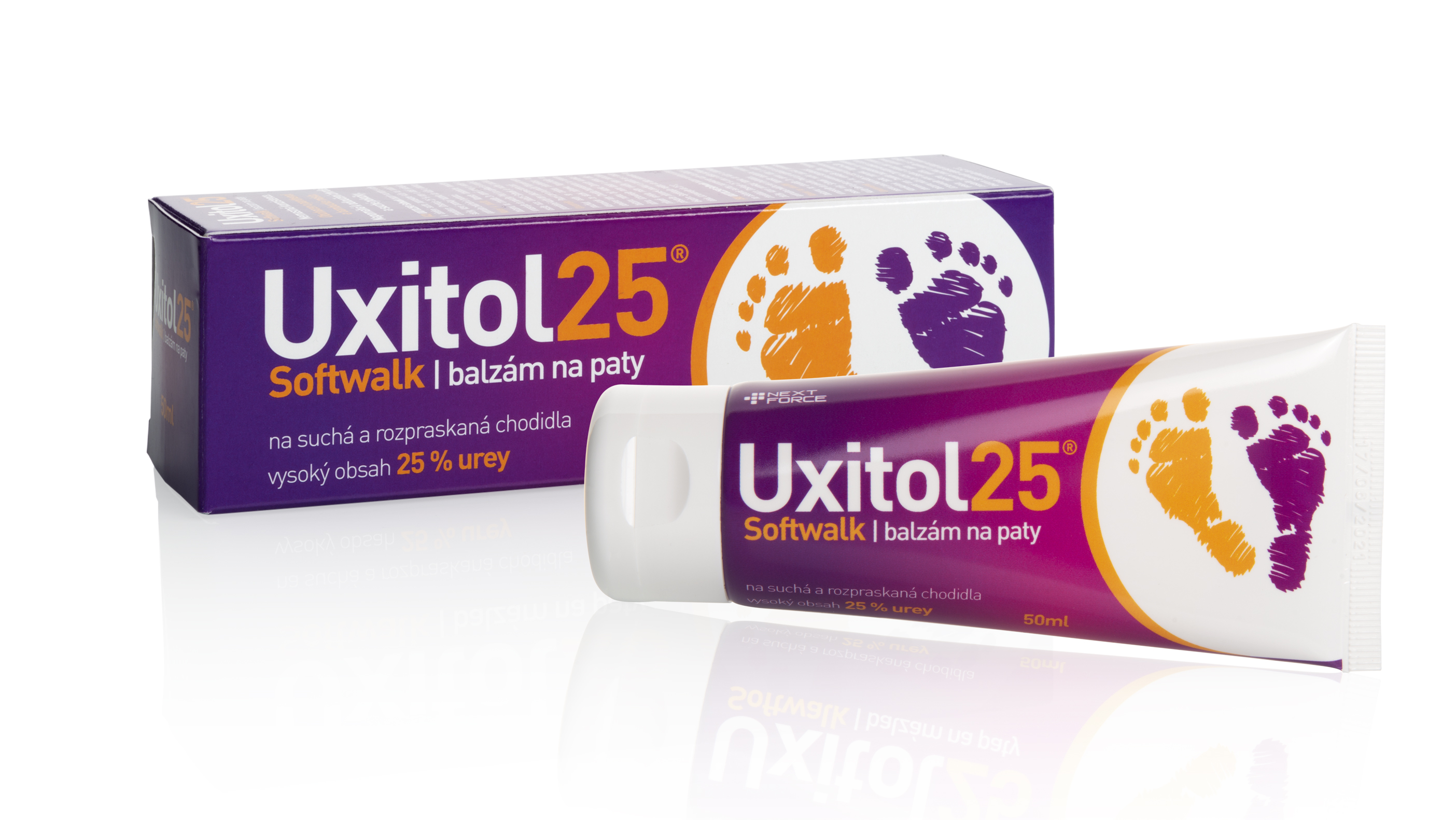 Uxitol25® Softwalk is a first medicinal cosmetic product with unique formula to relieve discomfort of cracked, dry and rough skin on heels and feet.
It contains 25% urea in a highly concentrated, moisturizing, softening and nourishing base.
Uxitol25® Softwalk was specifically designed to soften and hydrate dry and cracked skin. Enforcing and speeds-up desquamation process of death skin cells, which helps to regenerate the damaged skin even faster and stay longer smooth and silky.
The balm base is non-greasy, non-sticky, pleasant and convenient to apply daily. Use as an acute cracked-skin-helper as well as a preventive-care-manager.
Uxitol25® acts very fast – it is expected, that visible improvement is usually observed during day 3 of application.
Uxitol25® Softwalk is suitable for normal daily care to people of any age. Moreover, thanks to its original blend of ingredients with proven antimicrobial effect, is suitable also as a prevention for diabetic foot care.
The individual ingredients in Uxitol® have been tested in various trials for efficacy and safety, and the product is registered in the EU as a cosmetic under CPNP No: 2863783