Zitenax® ACTIVE cream-paste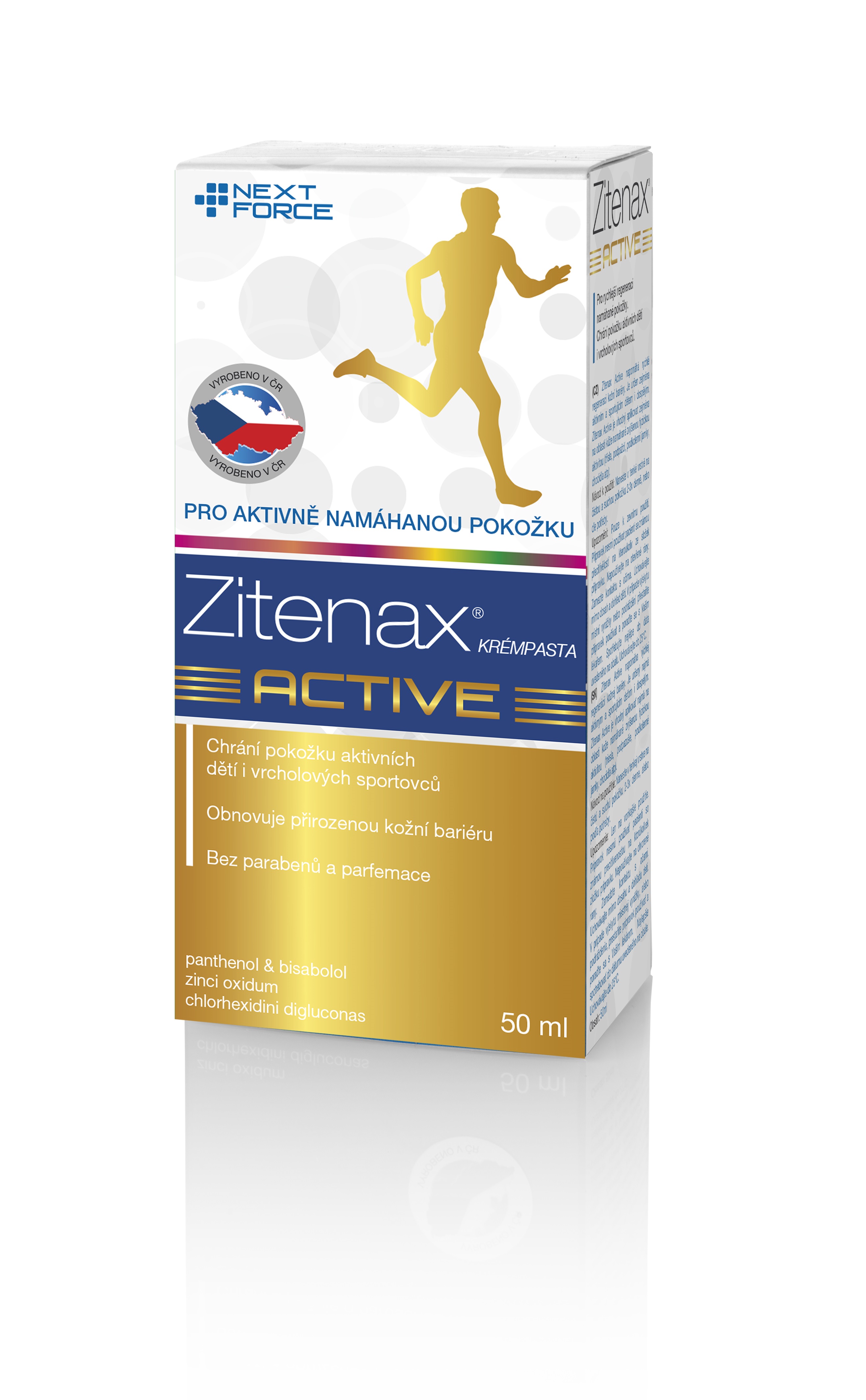 ZITENAX® ACTIVE is designed especially for active sporting children and adults and helps to protect and quickly regenerate the skin barrier. The unique and tested combination of ingredients (zinc, chlorhexidine, panthenol, bisabolol) reinforce and speed-up healing, regeneration and protective processes of the skin, to quickly restore the physiological state. Moreover, chlorhexidine, as an active ingredient, helps to eradicate any potentially dangerous skin microorganisms as yeasts or bacteria.
ZITENAX® ACTIVE is particularly suitable for applying to areas of skin stressed or damaged by increased physical activity - for its cream-paste texture especially to intertriginous areas with higher sweat production (groin, external genitalia, creases of elbows and knees, armpit, interdigital areas on feet, skin folds under breasts etc.).
ZITENAX® ACTIVE cream-paste brings innovative approach:
next level composition formula
minimal number of ingredients
unique technology of pharmaceutical constitution
consumer convenient packaging
Zitenax® ACTIVE single ingredients efficacy and safety have been tested in different trials.
Zitenax® ACTIVE is registered in the EU as cosmetic product under CPNP No: 3589791